[Group Dynamics] Beijing-Tianjin-Hebei entrepreneurs Association Phase I: joint efforts to build a Smart City with Changxing
In 1885, the success of gasoline engine marked the official birth of the car. After more than 130 years of development, cars not only meet the needs of human daily travel, but also give birth to the trend of cross-industry industrial linkage. From Apple to Google, Mercedes-Benz to Shanghai Automobile Group, from Uber to Baidu, domestic and foreign giants want to open up Xinjiang soil belonging to cars in the Internet age.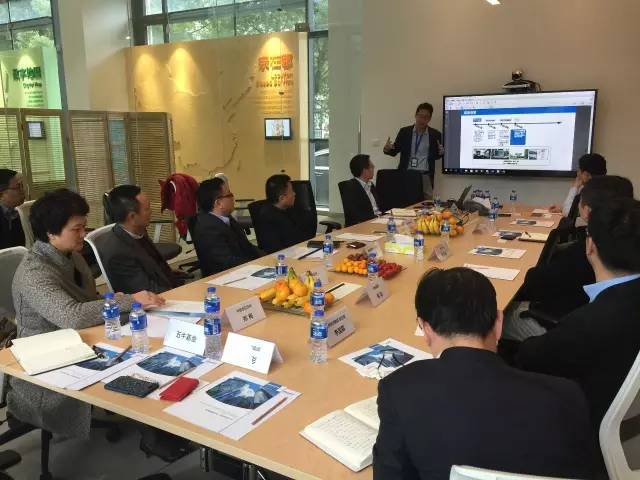 Explanation of Sun Weizhong, Vice President of Changxing Strategy
On the occasion of 2016 Shanghai Smart City experience week, the first phase of the Beijing-Tianjin-Hebei entrepreneurs Association, sponsored by Meiqiao Investment Group, also opened. This time Meiqiao teamed up with Changxing Group, invited nearly 20 directors and investment experts, such as SAIC Group, Rujia Group, Zhongzhi Gold Control, Junzhu Capital, Hangzhou United Bank, Hongqiao Group, Guanghua Group, Citic CITIC, Goldman Sachs Gao Hua, and so on, to perform a road show full of science and technology at Zhangjiang Changxing Science and Technology Park in Shanghai, and discussed many possibilities of intelligent city, intelligent transportation and Internet cars.

Vehicle operation monitoring system has been the key area of intelligent transportation development for a long time, and it is also the key to ensure the safety of driverless people in the future. As a pioneer in the field of domestic car networking, Changxing Group founded Xinhua Intelligence Co., Ltd in Tokyo, Japan in 1992. Starting with the largest overseas software partner of NTT DATA, the world's fourth largest / largest system integration company in Japan, Changxing Group has been committed to building the intelligent center entrance of smart cars.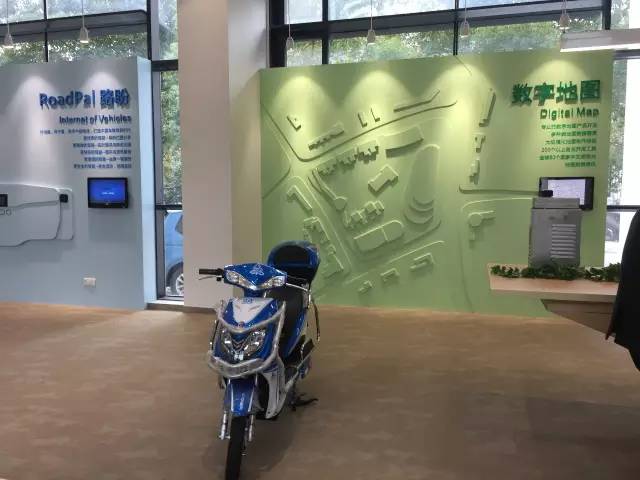 Changxing exhibition center
Over the years, the profound platform development ability and independent intellectual property rights will be transformed into an entity vehicle intelligent operating system.Changxing, who returned to the mainland, signed a strategic cooperation agreement with China Telecom vehicle networking Base in June 2014 to jointly develop Android vehicle-borne aircraft. More than that, Changxing develops deep binding development and services in high-precision maps, vehicle networking operations, ADAS and autopilot through deep strategic cooperation with Amap; works with Ali depth strategic cooperation to develop vehicle embedded chips and Changnebulae brain, and develops a new generation of embedded chips based on mobile Internet and open cloud brain for intelligent terminals of smart cars.
Meiqiao, who has many years of investment experience in Internet + 's TMT field, believes that OS, which has its own intellectual property rights, has great competitiveness in Internet + 's automotive field at present. What Meiqiao has a unique eye for, Changxing has, is bound to bring infinite imagination to the intelligent city of the future. The pattern of automobile, Internet, finance and other industries is also beginning to change dramatically.

Finally, returning to the essence of business, Meiqiao from the perspective of investors and financial capital, believes that with the rapid increase in the number of cars in China and the growth of car age, the importance of the value chain behind the car market is prominent, including the driverless technology favored by the giants. In the view of Meiqiao, it is not possible to achieve driverless driving in a short period of time. It is optimistic that the continuous strengthening of advanced intelligent auxiliary driving will gradually shift from "auxiliary driving" to "active control", which will have a higher degree of technological maturity and market recognition. From the point of view of value investment, Changxing and its vehicle network LBS service platform is the integration of information collection, information processing, human-vehicle interaction, information communication and other auxiliary driving, which has unlimited commercial potential.

The purpose of the Beijing-Tianjin-Hebei entrepreneurs Association is to integrate the outstanding entrepreneurs, business leaders, economists and diplomats of Beijing, Tianjin and Hebei and even the whole country, and to integrate the contemporary entrepreneurial culture and undertake to promote the sustainable development of regional economy and society, and to build multilateral win-win platform organizations for entrepreneurs to communicate, exchange, make friends and cooperate.